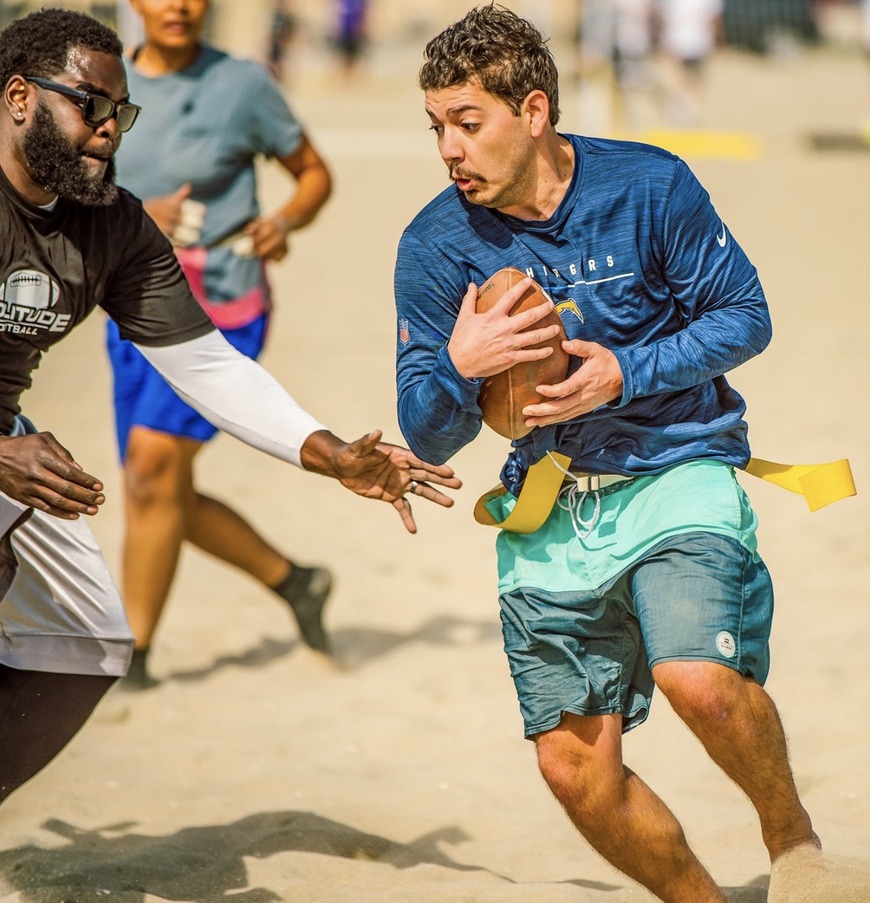 SAND 🏈 SUN & FUN! | Start Building Your Team Today!  Our Summer/Fall Season is almost here – we're ready to resume sports and embrace the positive and diverse culture we stand for by returning to the beach again together as one!  Build Your Flag Football Team.

Where will you be when quarantine ends?  We look to begin games again asap once approved – potentially July 11-12th or July 18-19th.  Continuing our new format, divisions will be separated the weekend before playoffs to give more teams a spot and also separate teams by skill level according to regular season performance!  Play is open to ALL SKILL LEVELS – including beginners – no actual experience playing football is necessary!

Captains – Reserve your team spot before June 22nd.  We're projecting 16+ teams for both the Saturday & Sunday Leagues combined!  Saturday afternoongames will be between 1:00pm-5:00pm, and Sunday afternoon games will once again take place between 10:00am-2:00pm.  Lock in your spot today, our capacity is limited this season due to special health & safety precautions we'll be taking! Build Your Flag Football Team.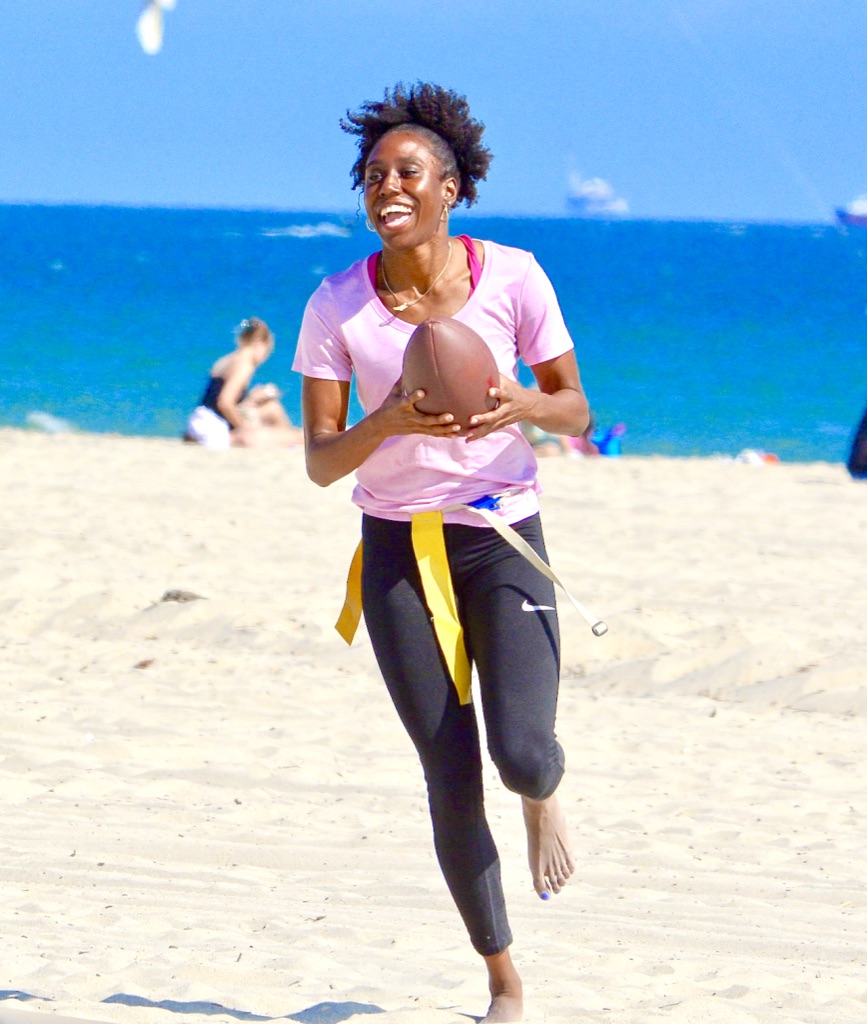 New Players Welcome!  No experience playing flag football before is necessary.  Every season we have new participants who give it a shot and have the time of their lives making new friends & teammates, and learning the sport along the way.  Play is open to All Skill Levels! 
You can join with a couple of your friends by creating a Small Group, or sign up as Individual Player (Free Agent) and we'll match you up with a team looking for players to complete a full roster… based on the skill level you choose, we try to divide talent as evenly as possible across the board for teams that need players!
🏈 Small Group & Individual Player Registration 🏈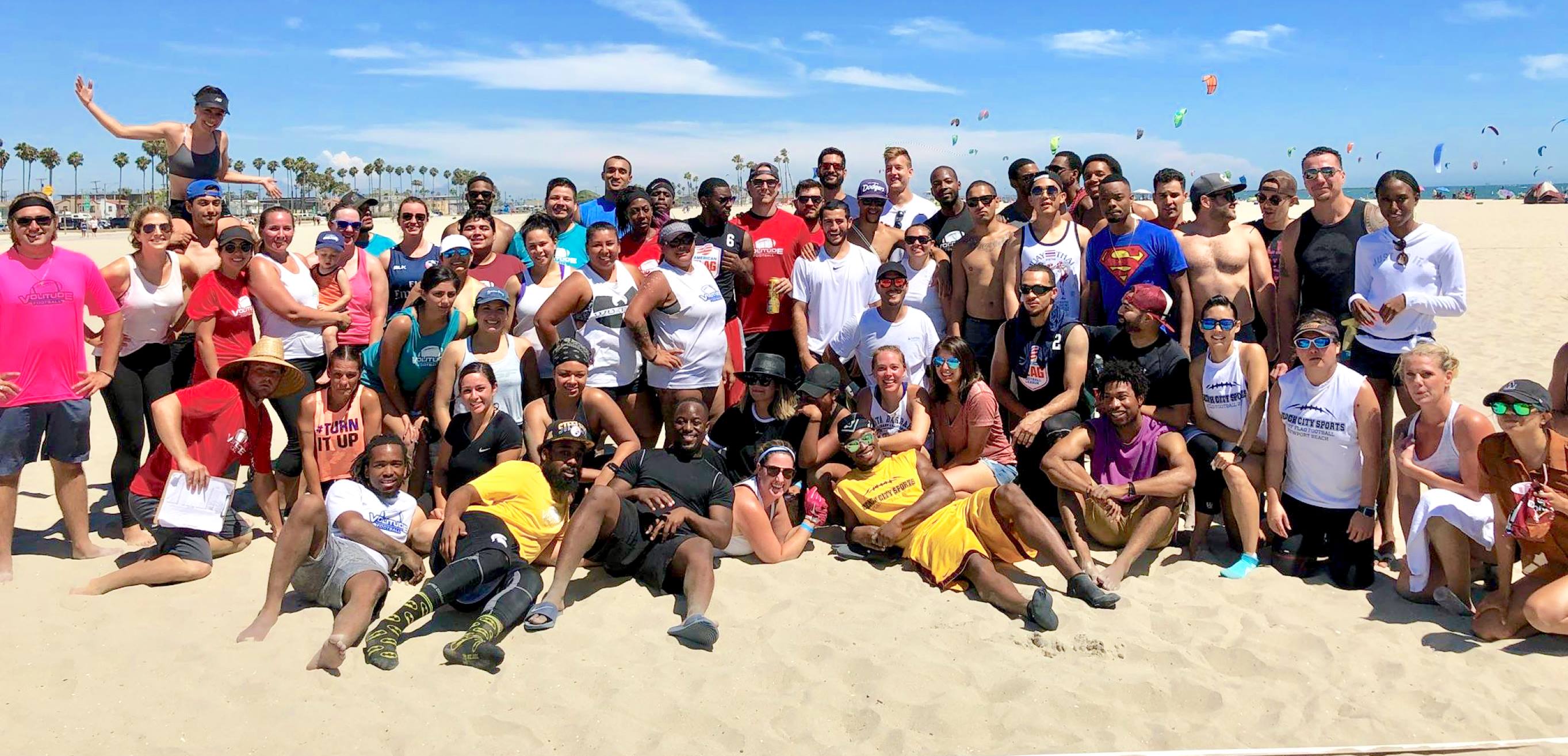 The Summer 2020 FLAG Beach Football Season Begins Soon!
SATURDAY League Games between 1:00pm-5:00pm
SUNDAY League Games between 10:00am-2:00pm
Sign Up To Play @https://volitude.leagueapps.com/leagues/football

🏈 8v8 Adult Coed FLAG Beach Football – (5 male & 3 female players on the field)
 🏈 Welcome New Teams, Groups of Friends, and Individual Players!
 🏈 Captains play FREE when you recruit at least 12 players for a team
🏈 8 Weeks of League Games Including Playoffs
🏈 Stats for Touchdown, INT, Sack Leaders, MVP Awards, and more!
🏈 Registration Fee: $85 per player before July 4th
  🏈 2 Divisions Separated for Playoffs (Social- Beg/Int, Premier- Int/Adv)
🏈 Team Dri-Fit Shirts Included


League SOCIALS at our sponsor bar Panama Joe's on 2nd St. after games!

Teams play every Saturday & Sunday Afternoon on the sand @ Granada Ave & Ocean Blvd in Belmont Shore. Captains play FREE in VOLITUDE Flag Football. Recruit a team of at least 12 players and we've got you covered!
Beach Volleyball League Long Beach, CA Summer 2020 | Beach Soccer League Long Beach, CA Summer 2020 | Flag Football League Long Beach, CA Summer 2020